TRIDENT Actual Time Savings - CNOOC Cragganmore
18th February 2020
As part of a deepwater exploration campaign, CNOOC had a requirement to cut then recover 9 5/8" and 13 3/8" casing strings as part of their P&A programme.
The flexibility of Ardyne's TRIDENT® System allowed each string to be cut and recovered in a single run and save over 11 hours of rig time, contributing to a reduction in exploration costs.
By utilising TRIDENT, CNOOC could take advantage of it's unique features that standard cutting and pulling BHAs cannot offer.
The hydraulically set anchor removed the requirement to run a marine swivel whilst cutting and was reset at the hanger to recover the casing in the same run; the tension set packer was set to circulate the old fluid from annulus to surface; meaning a single BHA allowed for reduced handling and minimised the time personnel were exposed to the red zone.
9 5/8" Casing Recovery Actual Time Saving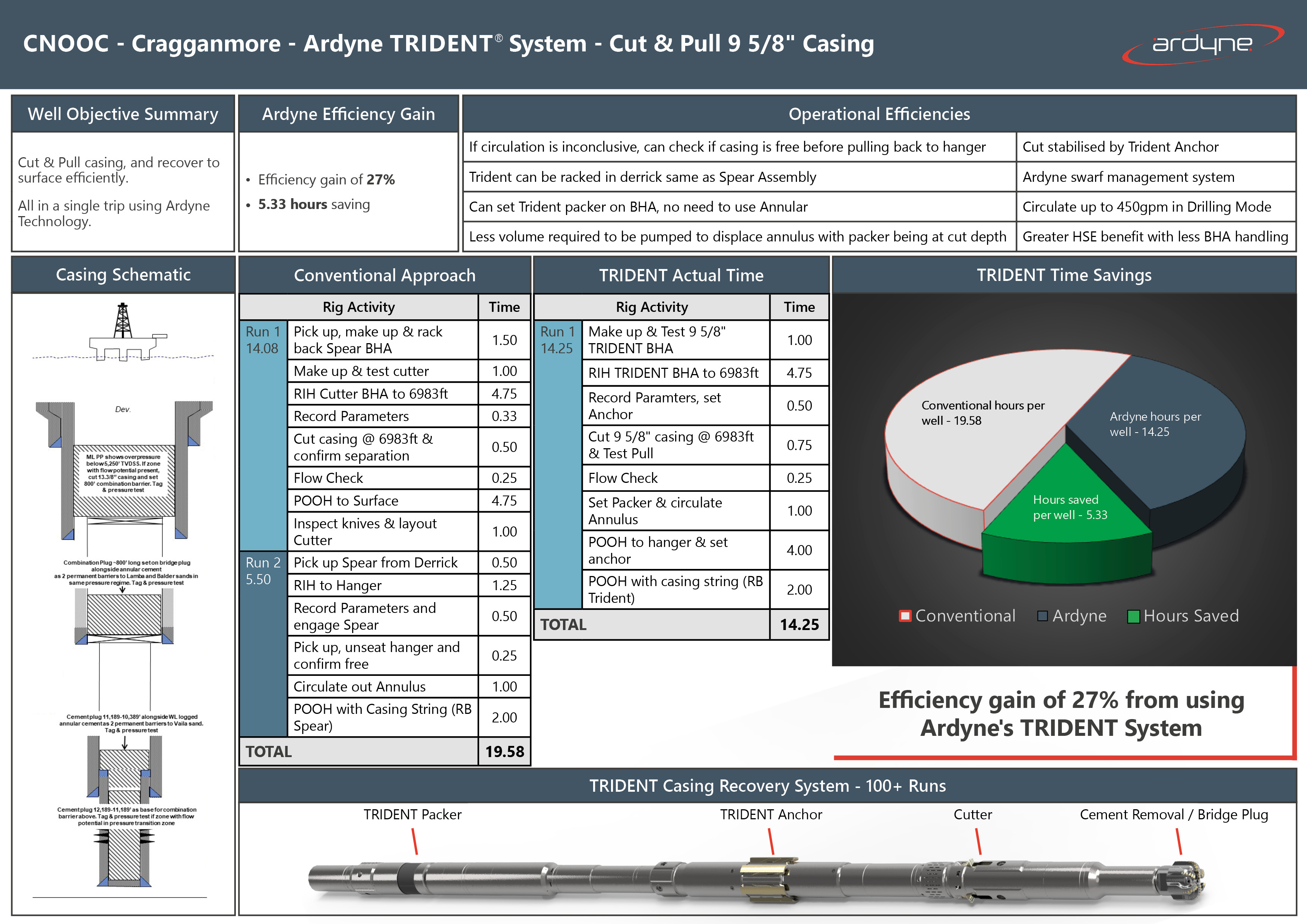 13 3/8" Casing Recovery Actual Time Saving