Transforming rigless capability within P&A, through sub-surface technology.
27th November 2019
Ardyne has been improving safety and reducing project costs for Operators in the North Sea over the last several years. Now we are delivering this for our clients' deep-water assets in the Gulf of Mexico and US land, with various commercial models available.
Ardyne's DownHole Power Tool (DHPT) has over 1,000 runs globally, and has now been introduced to low powered surface units where traditionally overpull is limited. To see some details on the DHPT take a look at one of our case studies on generating 428k lbs force down hole to retrieve a stuck object in conjunction with a low powered surface unit.
When, why and the scenario for using Ardyne's sub-surface technology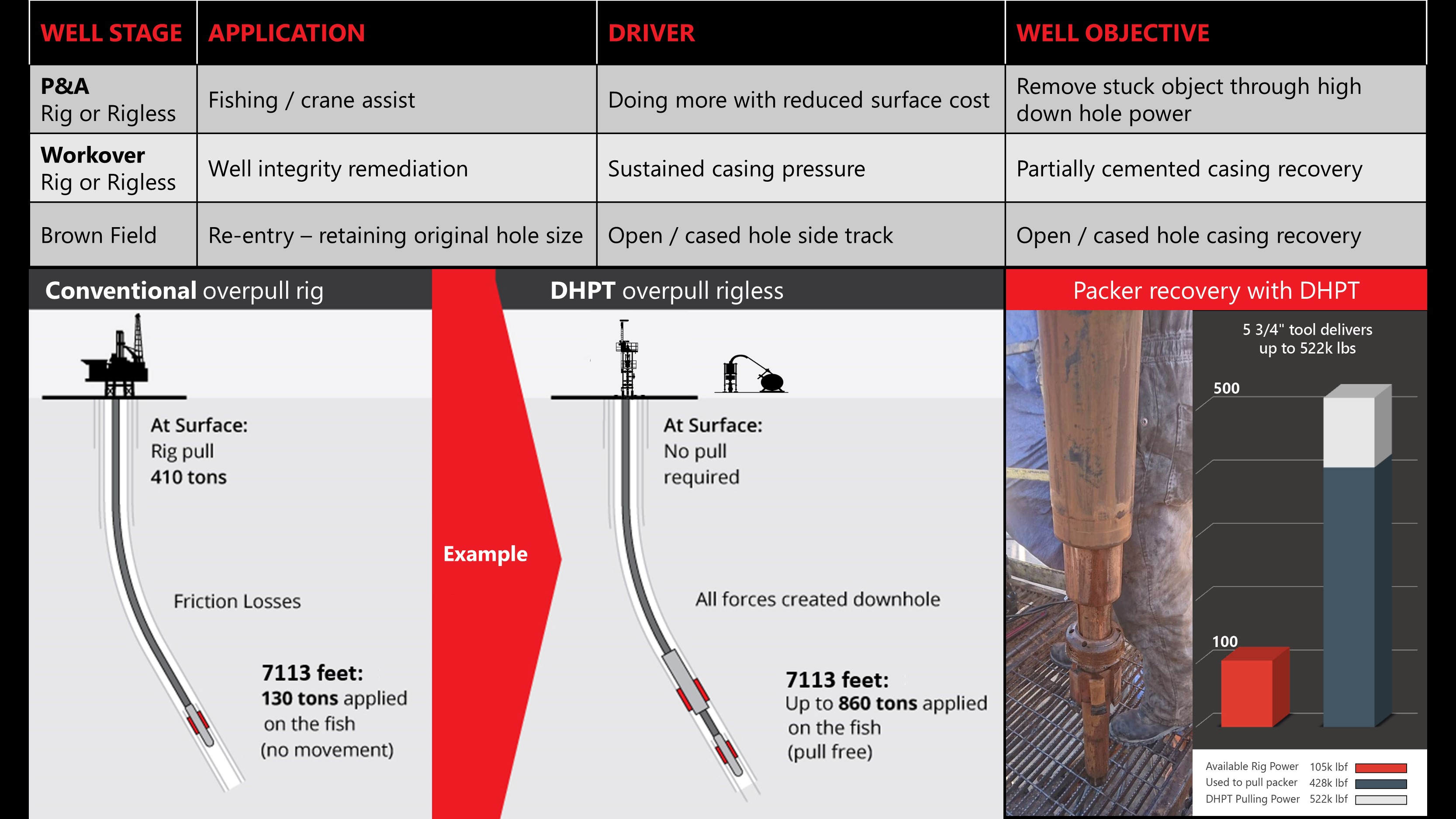 For casing recovery, turn to the field proven TITAN single-trip casing cutting hydraulic power system. TITAN has been run successfully more than 100 times in an increasing number of locations around the world in varying complex well scenarios. Read our case study on TITAN recovering 400ft. of casing from open hole.
See all our case studies online - View the video below to see how our DHPT works: