The Ardyne Way
14th September 2020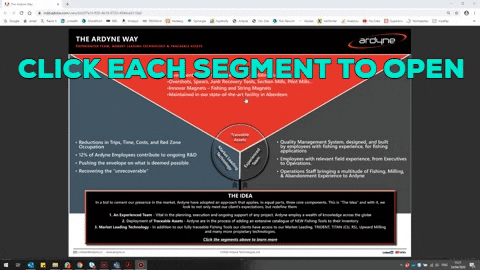 We have created an interactive document to take you through what makes Ardyne a leader for Casing Recovery during Exploration, Workover & P&A alongside Fishing & Milling services.
Read about our three core components in our Experienced Team to Traceable Assets & Market Leading Technology.
Click the button below to see the Ardyne Way
The below video is a quick walk through of how to navigate the document and what is contained in each section, to view the document in your own time click the link above.