Phase 2 Surface Casing Recovery & Environmental Barrier Placement
21st March 2022
A Wells Decommissioning campaign was recently completed in the UKCS for a Major O&G Operator. The 38 well campaign saw several project efficiencies realised for our client, covering different aspects of ESG ambitions, shown below in overall project efficiency savings relating to the environment, safety, project cost & emissions.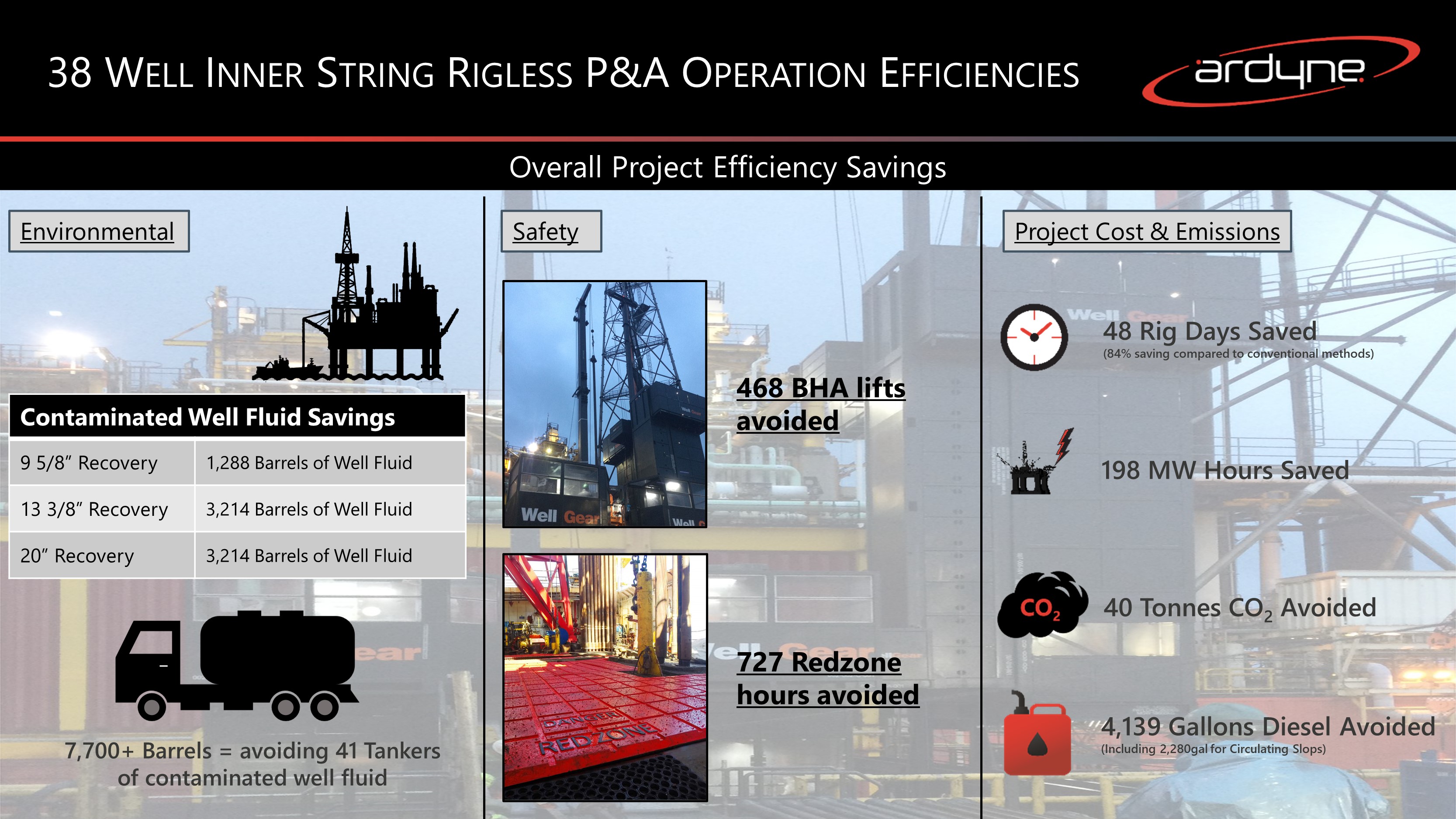 Below is an overview of the Challenge, the Solution and the Results of completing this casing recovery operation, with this innovative approach, while from a Hydraulic Workover Unit (HWU). The Ardyne TRIDENT System has over 200+ runs globally and combines multiple trip saving features in a single BHA, enabling cutting, circulation and recovery of casing all in a single trip.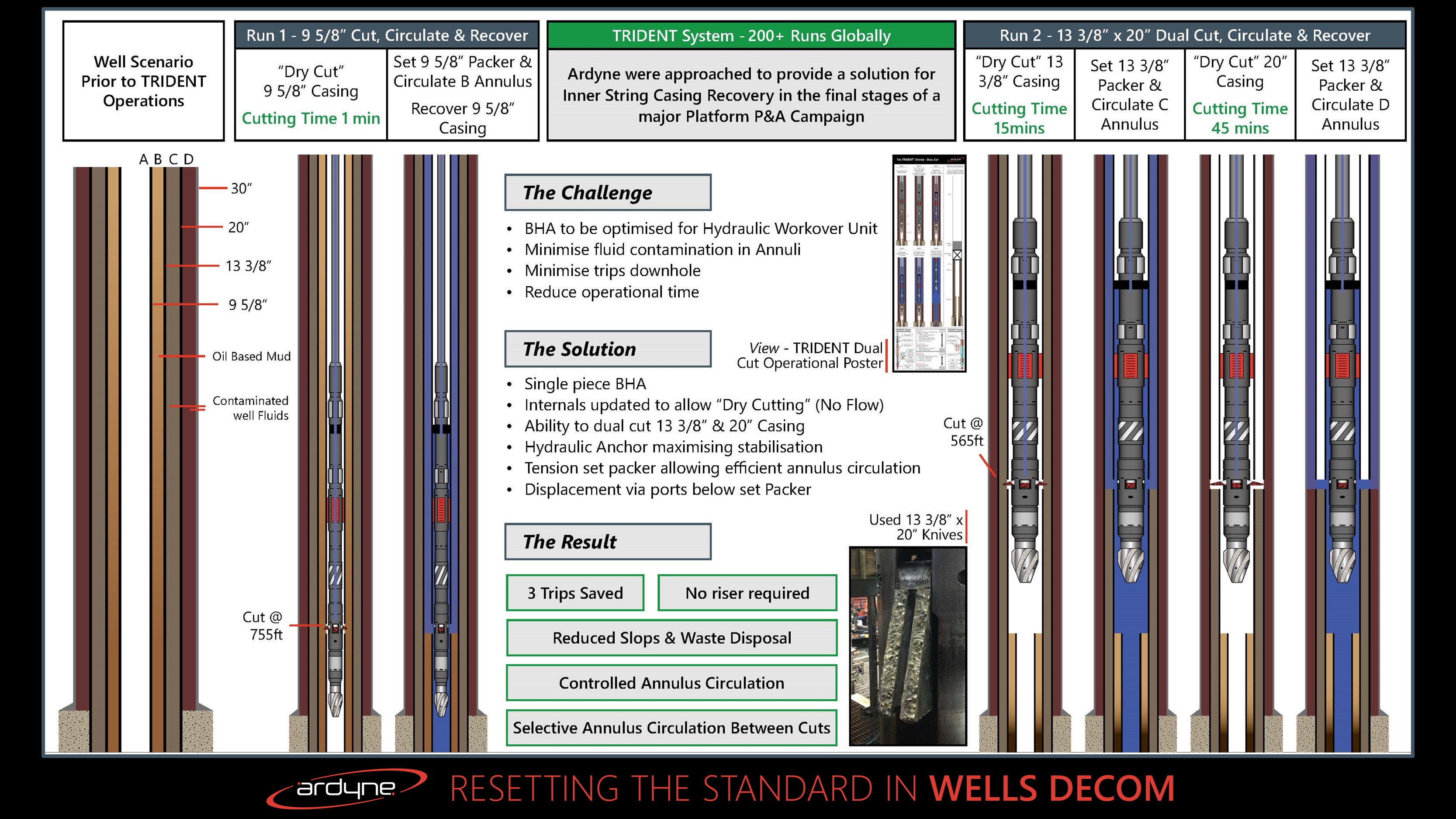 Watch our TRIDENT System inner string recovery animation to understand the operation and see the benefits it could bring to your upcoming Well Decommissioning Operations.