Designed & Tested for Extreme Environments
19th May 2020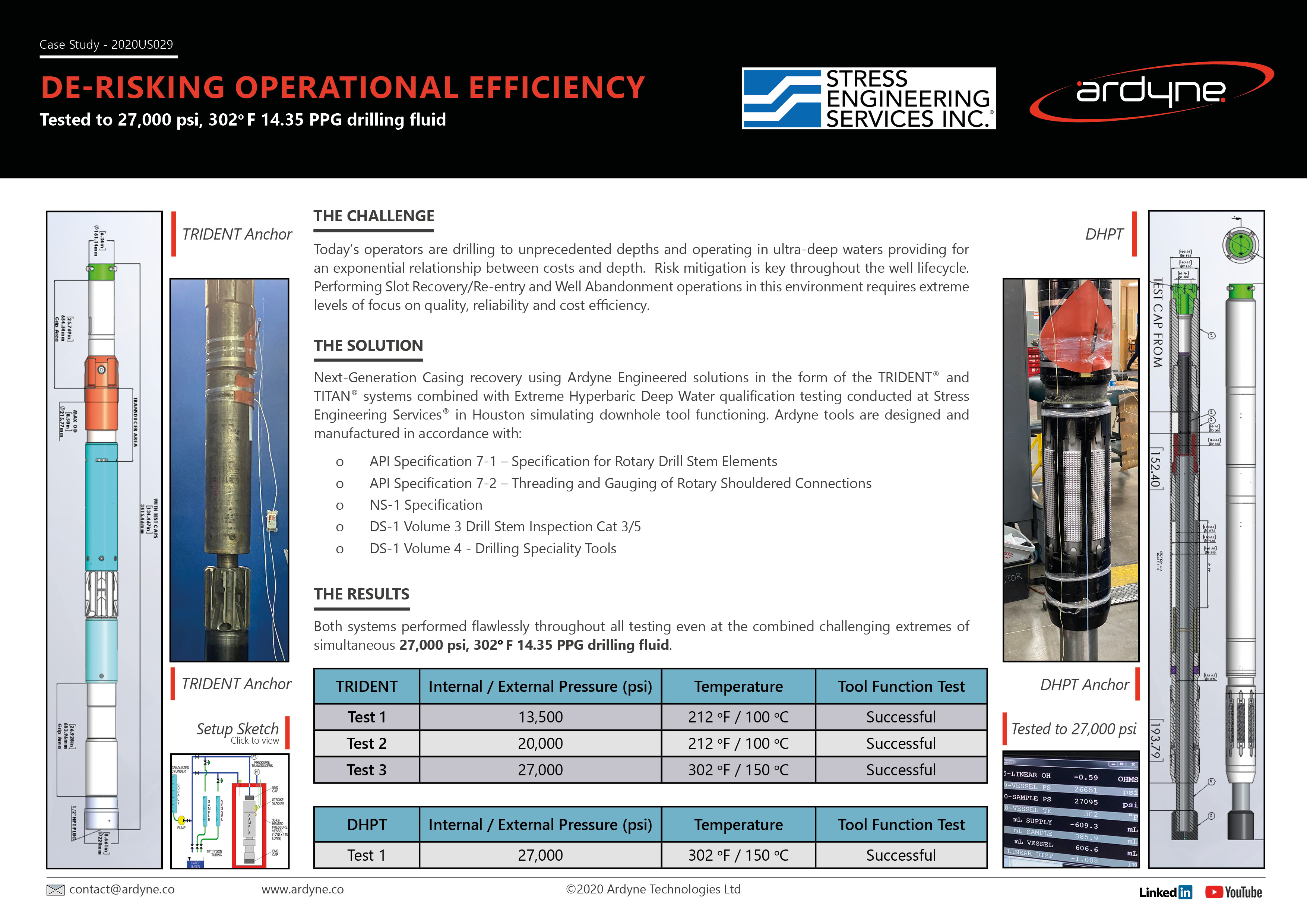 Today's operators are drilling to unprecedented depths and operating in ultra-deep waters providing for an exponential relationship between costs and depth. Risk mitigation is key throughout the well lifecycle. Performing Slot Recovery/Re-entry and Well Abandonment operations in this environment requires extreme levels of focus on quality, reliability and cost efficiency.
This has led to Next-Generation Casing recovery using Ardyne Engineered solutions in the form of the TRIDENT® and TITAN® systems combined with Extreme Hyperbaric Deep Water qualification testing.
Read our case study to find out more.