Ardyne Tools Successfully Deployed By Service Partner
15th March 2023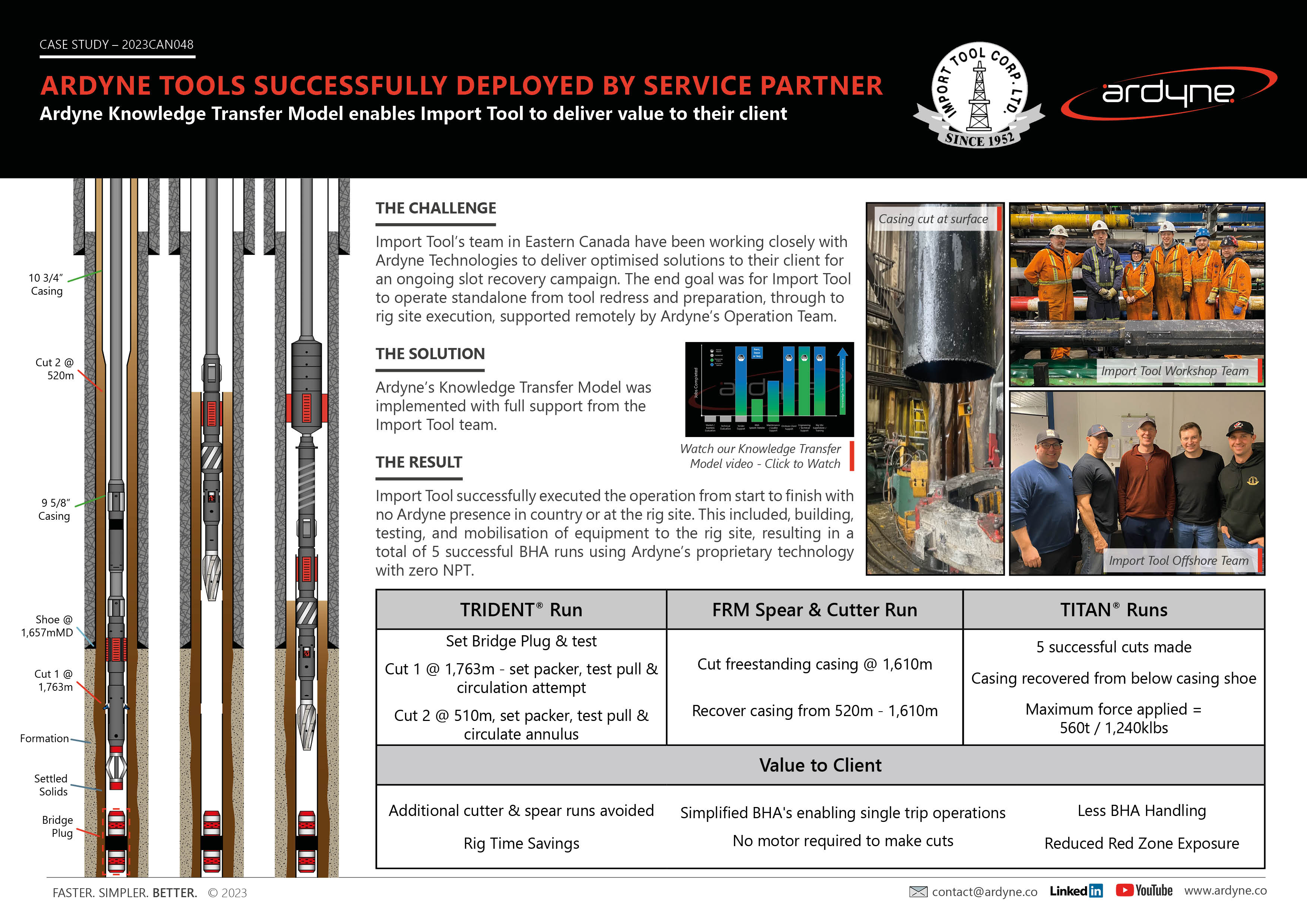 Import Tool have delivered their first standalone slot recovery operations while utilising Ardyne's Casing Recovery tools. The team in Eastern Canada have been working closely with Ardyne Technologies to deliver optimised solutions to their client.
The Import Tool team successfully executed the operation from tool redress and preparation, through to rig site execution, supported remotely by Ardyne's Operation Team. You can read more in our case study here;
Ardyne have worked with other service providers globally and have experience with applying their Knowledge Transfer Model - enabling partners to run Ardyne designed equipment with only remote support - see below for our video detailing how Ardyne work with partners to deliver their Knowledge Transfer Model.