Ardyne & Dynasty Energy Services Global Partnership
28th April 2021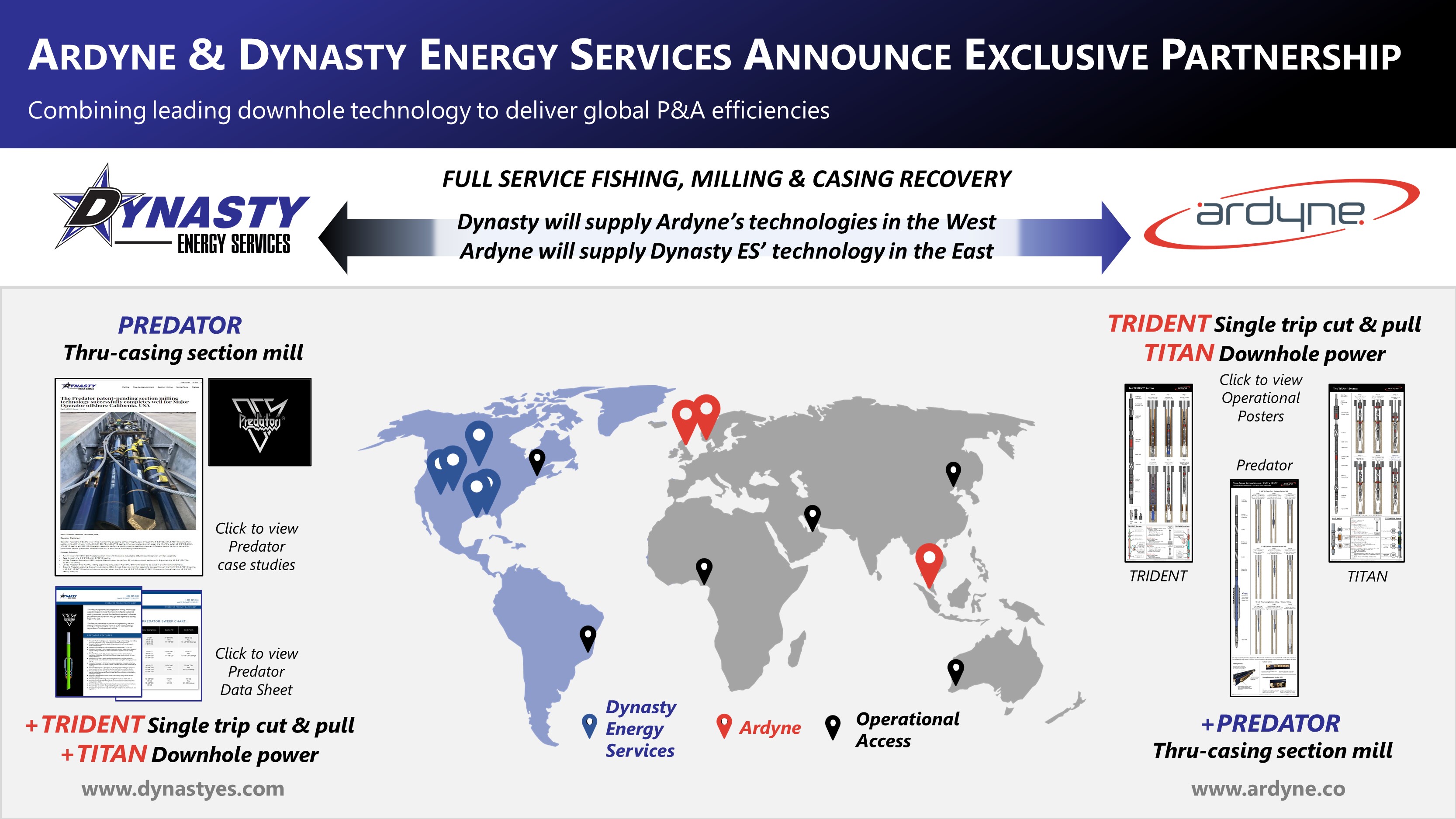 Ardyne has formed a strategic partnership with Dynasty Energy Services to deliver global P&A efficiencies for our clients.
Combining Predator with the TRIDENT and TITAN systems enables multiple time saving solutions for P&A operations. Ensuring clients only require one point of contact all tools, project management, offshore/onshore operations, equipment maintenance, logistics & billing will come via one service provider.
Ardyne will deliver Dynasty technology in the North Sea and wider Eastern Hemisphere through our established locations and operational access facilities, while Dynasty Energy Services will provide Ardyne technology to the Western Hemisphere through their established locations in North America.
Our interactive flyer has links to case studies as well as links to operational posters showing typical downhole operations.
To read the full press release on the partnership click here.